Champion Spotlight: Sitting Down with North Country Task Force, An Interview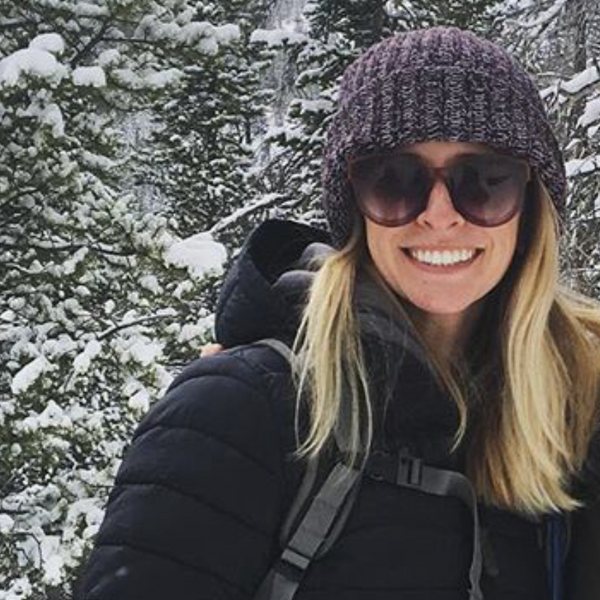 Grace Graham
"The data needs to tell the story it represents in such a way it is understood as well as identifies HOW to address the challenges the data represents."

- Angela T. Jones, Founder, North Country Task Force; LCMHC, MLADC, LCS, RYT
Prior to the Pandemic, we had invested quite a bit of time seeking out technical assistance with managing the data we are collecting. Everything had a price tag outside of our reach. Then the Pandemic pushed all discussions about grant applications for data collection to the bottom of funders' lists. What do we do now?
---
Q: What is the biggest challenge you face today?
A: I believe our biggest challenge has multiple entangled parts; 1) engaging decision makers to take action, and 2) changing work culture norms to operationalize what the evidence has already proven to be necessary (Quadruple Aim). 3) Most of this evidence is from the academic world or medical practices. Our work and the experience of our colleagues as SUD and Mental Health Disorder treatment providers is not fully represented in this body of evidence. We are independent direct service providers working among those on the frontlines of behavioral health care—we are not research specialists trained in data collection and interpretation and we are not employed by a multi-million dollar funded program/organization. Our independence is a curse at times, in that it's been a challenge to build the momentum and data necessary for our project.
Q: What are goals in the next year you're looking to achieve?
A:
Provide our policy makers and legislators with an easy-to-understand data driven report complete with "visuals" outlining our findings and recommendations.

Determine how to fund and produce a quality video recording describing our findings and demonstrating how these findings can easily be translated into practice and migrate our "binder" into online workable documents.

Find funding to continue and expand the use of Gloo

.

Identify how to integrate and use the Engagement Solution platform with my clients in my private practice.

Building in more data throughout the next year may be necessary to offset the low number we have for data.
Q: What do you see as necessary to solve your challenge and achieve your goals?
A: Without the data to back up what we are recommending, the conversation will not be operationalized. The data needs to tell the story it represents in such a way it is understood as well as identifies HOW to address the challenges the data represents. A well written data driven description and proposal is the map and compass for change.
In addition, possibly consider another year of data collection to offset the Pandemic scores, although Angela and I were both excited to see that the Resiliency Score had gone up (slightly) even though Stress levels also increased.
Q: What first excited you to work with Gloo and become a pilot partner on our Engagement Solution, which includes three applications, Assessments, Journey Studio, and Spaces?
A: Prior to the Pandemic, we had invested quite a bit of time seeking out technical assistance with managing the data we are collecting. Everything had a price tag outside of our reach. Then the Pandemic pushed all discussions about grant applications for data collection to the bottom of funders lists. To be invited into the Pilot Partner process with Gloo has been like experiencing a miracle. We did not imagine how much we would learn and benefit from in this partnership. The Engagement Solution platform is a new wheelhouse of skills for us and is certainly the wave of the future. Our Pilot Partnership is carrying our project well beyond what we imagined.
It's been great to see the progress that has been made regarding the data and the realization of our project becoming very presentable!
Q: Do you see Gloo's Engagement Solution helping to take part in solving your biggest challenge?
A: Yes.
Q: What successes have you seen so far?
A: Lots of baby steps. Migrating the paper and pencil process for collecting this data onto the Gloo platform. Migrating our skills into the world of web-based distribution and collection and being able to do it correctly! Migrating our Supervision document into a working PDF format with an electronic signature feature (actually, I think we did this via a different channel) We have seen several examples of how the data can be presented. This has boosted our confidence that our time and effort with this project is not being lost. The most exciting success for me has been seeing the data is showing resilience is growing among our people involved with this project. Being able to deliver this news has been validating to us as well as to our supervisees.
Q: What about engagement? Have you seen improvement?
A: If I am measuring engagement by "attendance" at the supervision groups we lead, I'd have to say "not really". This particular population (Recovery Support Workers) is known for having a high turnover rate. The systems that employ these workers are overburdened with regulations and administrative demands and are not funded to pay their employees what they are worth and many without benefits. This is a work culture norm in human services that reaches back for decades. On the positive side of this, I can say- with confidence- engagement with the conversation has improved.
There has been improvement in the staff we provide services for, but administration has yet to understand the value of and the true knowledge of Compassion Fatigue, Self-care and Resilience. Angela and I are fully aware of where the challenges are in bringing home this message to a larger audience.
Q: As a pilot partner, what changes to Gloo's Engagement Solution have you influenced?
A: The utilization of items under the Behavioral Health setting, i.e., questions regarding emotional and physical well-being, along with our standard ProQOL/Resiliency Inventory, which we influenced the addition of, gives us the opportunity to individually offer greater understanding to some of the staff that have struggled more than others during these uncertain and unchartered times. I can also recall suggesting to clearly separate the church audience from the recovery audience.
Q: Where do you see Gloo innovating the most?
A: I think "innovation" is in the eye of the beholder. For both of us, we are at the point in our careers the majority of our time invested is behind us— this has been a motivator. Both of us want to leave our careers in better shape than when we entered. Gloo is helping us do this on their platform which is certainly the way of the future for service delivery and so much more—one of the discoveries from the silver lining in the Pandemic. Perhaps more importantly, the collaborative model Gloo is using for this process is the most innovative. This is what has helped me "lean into" this platform for relating to one another beyond my own backyard. We are really enjoying the all-inclusive monthly meetings allowing others involved with Gloo the opportunity to process with "like-minded" workers. That being said, we still feel we are the "out-siders" without a formal company.
Q: What would you tell other programs considering working with Gloo?
A: I have spoken to several of my colleagues here in NH about the benefits described in my answers to these questions. Especially for new startups-- having a conversation with the Gloo team is worth the time regardless if a partnership is established. Although I am cautious about doing this because "time is money" and I do not want to encroach on your generosity or goodwill. Steve M's leadership and ability to engage insightful conversation and solution-oriented curiosity is unique. This means at the end of the conversation something new has been discovered. It never ceases to amaze me that we all learn through outside connection away from our own, often limited, view points!
---
About North Country Task Force
Angela T. Jones, LCMHC, MLADC, LCS, RYT and Cynthia Thomas, MSN, RN, are sisters who are working together with the "Opioid Response Network (ORN)" to create the North Country Task Force, which aims to address the mental health issues that often arise when dealing with the stress and devastation working in a field touched by the opioid crisis. The ORN initiative was created to address the prevention, treatment, and recovery of opioid use disorder and funded through the STR-TA grant, by the Substance Abuse and Mental Health Services Administration.
The task force wants to provide a tool kit to identify evidence-based coping mechanisms specific to each professional group targeted. Ultimately, they hope that by addressing wellness and providing evidence-based coping skills for the workforce, patient care will improve along with the mental health of the workforce. Their plan is to identify core competencies that would become a standard of practice. "Many professionals have received little training in self-care and yet it is a principle in many professional groups code of ethics," Ms. Thomas noted. "We want to help professionals articulate what self-care is, incorporate it as a daily routine, understand it is an important factor of resilience, produce change in work environments and professional organizations to provide ongoing self-care education and support."
Recent Posts
Blog
September 2021
Everything is Figureoutable
Addiction is a solvable problem. It's not an easy problem. I solved it in my own life after a nearly 15 year fight. And I've been working on the problem beyond the single...
Read More